In the previous article, we learned about the basic structure of a roof and the items that need to be repaired, but the material of the roof is also extremely important! Choosing an unsuitable material may result in endless repairs later on.
Metal Roofing
There are a variety of metal choices, from copper to the more common aluminum and steel that is galvanized or coated for corrosion-resistance. Metal roofing is another affordable, DIY option when the roofing material is not custom made on site. Manageable strips with overlapping seams are nailed to purlin strapping that runs perpendicular to the rafters. Metal roofing is often a component of energy efficient roof systems where the reflection of solar radiation is more desirable than the heat absorption of asphalt.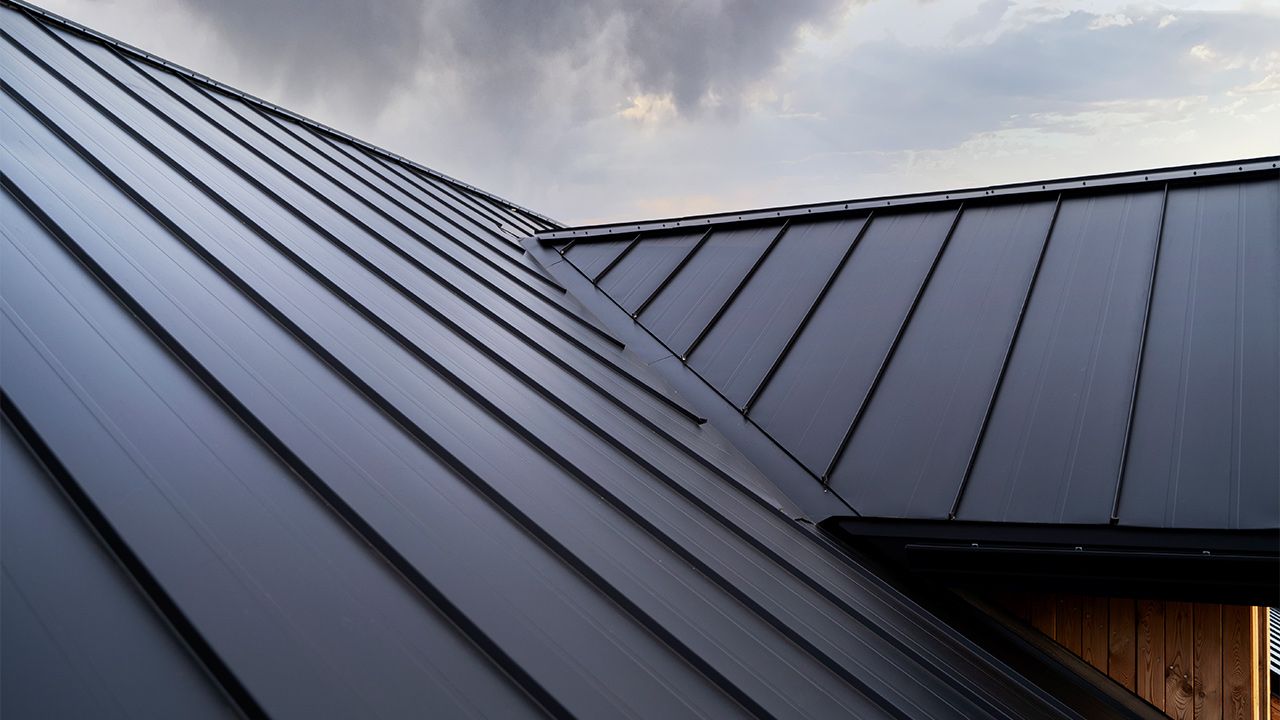 Slate
Traditional roofing still available today includes slate, newer materials that mimic it, and cedar shingles. The ancient barreled roof tile is still around, requiring the skill set of a specialized roofer.
Tile
Tile is also available in contemporary materials such as coated metals and thermal plastics configured in easy to install panels to match the Mediterranean look of ceramic and terra-cotta.
Most shingle manufacturers require an underlayment (usually #15 asphalt-impregnated, builder's felt often called tarpaper) as a layer of insurance below the shingles. And because it's inexpensive, installs quickly, and offers some protection during the unexpected shower of a roof installation, it remains the most common underlayment.
Synthetic underlayment can be a better choice when used on high-end jobs in homes with modern, updated materials. Tougher but more expensive than tarpaper, synthetic underlayment is less likely to tear or blow off in the wind and can be left exposed for weeks when roofing is going to take some time. These woven, polyethylene underlayment resist moisture and air infiltration while remaining permeable and breathable for the lasting ventilation health of a home.
Cedar & Wood Shingles
Cedar and wooden shingles last and preserve their shape using a ventilating underlayment. This thick matrix of woven fibers creates an airspace between the shingle and deck and prevents moisture damage by allowing the shingles to dry.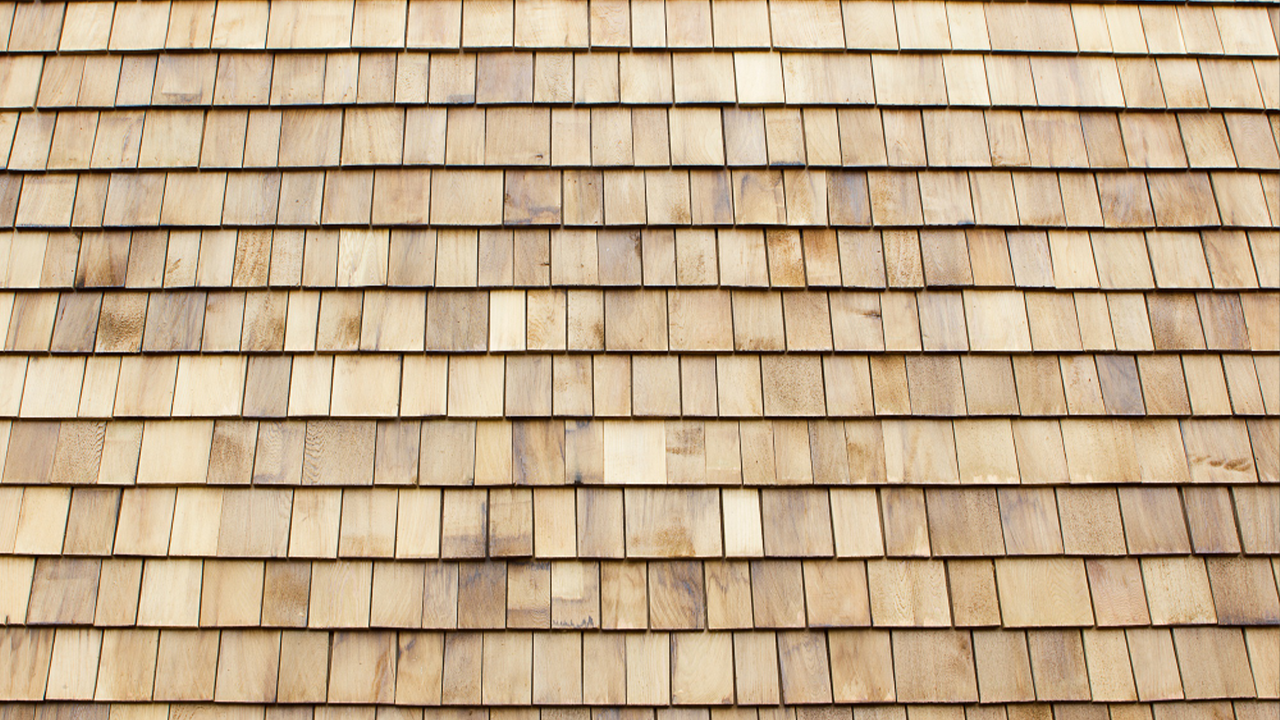 Flatter roofs require materials that come in big sheets or clothes that are impregnated with asphalt—the fewer the joints, the lower the chance of leaks. Asphalt roll-roofing is the most basic choice. It's similar to asphalt shingles but comes in 3-foot wide rolls complete with the protective granule top layer.
Rubber membrane or EPDM roofing which resembles large sheets of inner tube rubber can be rolled out, bonded down with mechanical fasteners and glue or even held in place with a rock garden ballast.
The most common low-slope asphalt roofing materials require professional installation. These include built-up hot-tar systems of layered, asphalt soaked fabric and peel and stick single-ply modified bitumen sheets that are replacing the dangerous torch-down installed versions. There is also a large variety of liquid-applied fiberglass and acrylics that may or may not include an imbedded fabric and are often designed for maximum sun reflection.
Durability of Roofing Materials
The durability of roofing materials varies considerably. You can expect 15 to 20 years from most flat roofs, 25 to 30 years from asphalt or cedar shingles, and 50 or more years from metal or slate. Cost varies greatly depending on the region, but a general rule is that the more durable and difficult a roof is to install, the more it will cost.
Tips to Keep in Mind When Hiring a Pro
Choosing a quality roofing contractor is crucial. Don't choose based on price alone. Check references and get a certificate of liability and workers comp insurance from the contractor and any subcontractors he uses. Find out if the contractor has taken any manufacturer's training for the roofing you choose. or even a company certified installer.
Be sure to ask how your lawn and foundation plantings will be protected during tear-off, as well as whether the workers will be wearing OSHA-required fall-protection gear. You should understand how the contractor handles unexpected issues such rotten sheathing uncovered during tear-off, and count on this happening.
It's a good idea to build a 10% contingency into your budget to cover such costs. If you don't need that 10% for the roof, you can always use it for a quick vacation afterward, secure in the knowledge that your house is dry.
If you have any questions or concerns regarding Roof or Roof Repair and Replacement, please feel free to contact us, we would love to chat more with you about roof services.
Source: This Old House