It should come to no surprise that popular home builds vary from country to country; especially when it comes to roofing, as it is highly weather dependent.
Even with quality roof installation and repair services, if the wrong materials are used, you might end up getting a subpar end product with poor affinity for the weather.
So which materials are good and durable for the weather here in Canada?
Canadian weather
Some may refer to Canada as the Great Wild North, and for good reason. In the country of maple syrup and hockey, both rain and snow are abundant. So the materials used in your roof must be able to endure both high levels of moisture and wind.
The worst materials
Water can damage your roof through a variety of means. This includes algae, moss, mold, and corrosive bacteria, which love to grow in moist, shaded areas. Additionally, to guard against moisture is to also guard against the chemical reactions with oxygen and water itself.
In Canada, where humidity is high half the year and temperature goes through drastic changes throughout the year, asphalt and wood tiles are significantly more susceptible to molding and damage by volatile weather conditions.
While asphalt may be just as prone to bacterial buildup as wood is, it has a more durable structure and can hold its own through temperature and humidity fluctuations. While different protective coatings can be applied to each of these materials, their internal makeup still differs, and wooden roofs will take much more of a beating throughout the year of weather changes, making asphalt the lesser of two evils.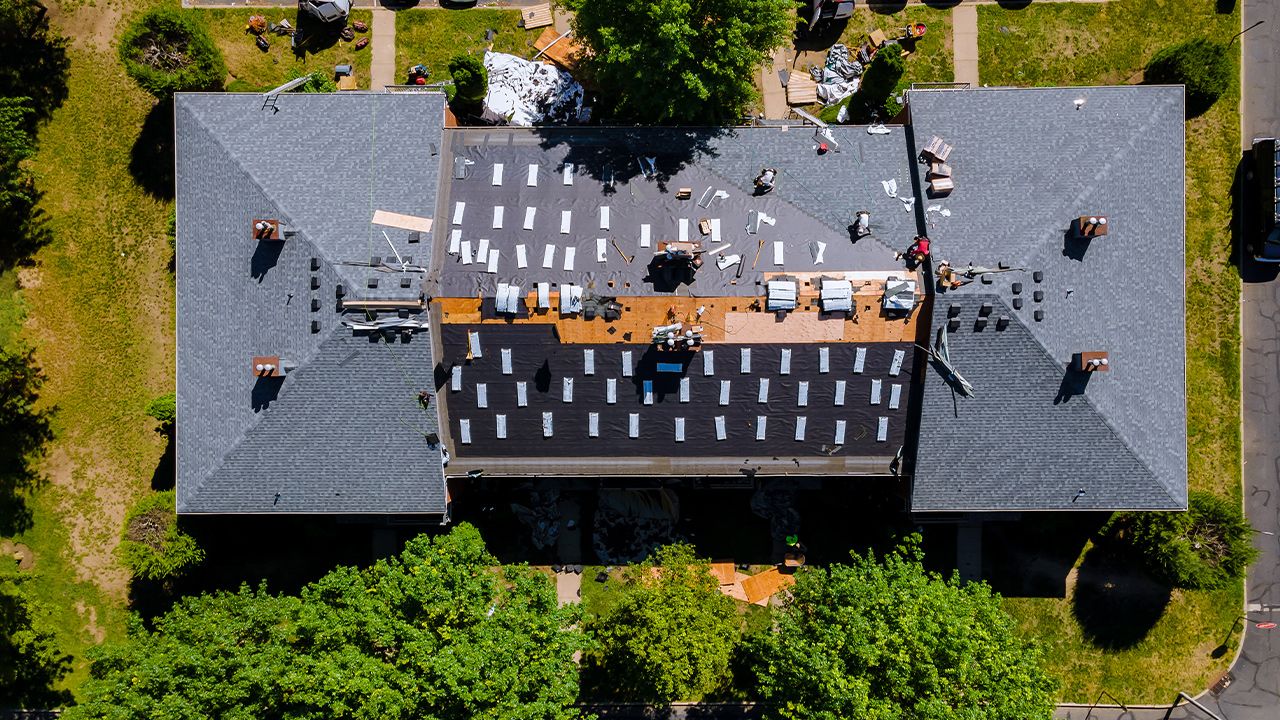 The best materials
Among popular roofing materials, metal and clay tend to be the most defensive options, as both protect against water stagnation, preventing things from growing uninvited.
However, Canada can also be very windy and experience drastic temperature fluctuations throughout the year; this means there's a heightened chance of metal structures bending and distorting through the seasons.
Clay, on the other hand, has a great capacity to insulate; it absorbs and contains heat within itself, and is not as easily malleable and prone to distortion. It also helps to keep the interior warm in spite of the famously cold Canadian winter.
Compared to wood and asphalt, metal and clay have a greater capacity to defend against Canadian weather. But between the two, clay is more advantageous in its ability to keep its shape for longer. Plus, it doesn't rust, making it the superior choice.
Vista Roofing
If you're still not sure what to choose for your Canadian home, contact a roofing professional like Vista Roofing that specializes in roofing installation, repairs and replacements in the Greater Toronto Area in Ontario. We will surely make you the best recommendation that accommodates your unique roofing needs.